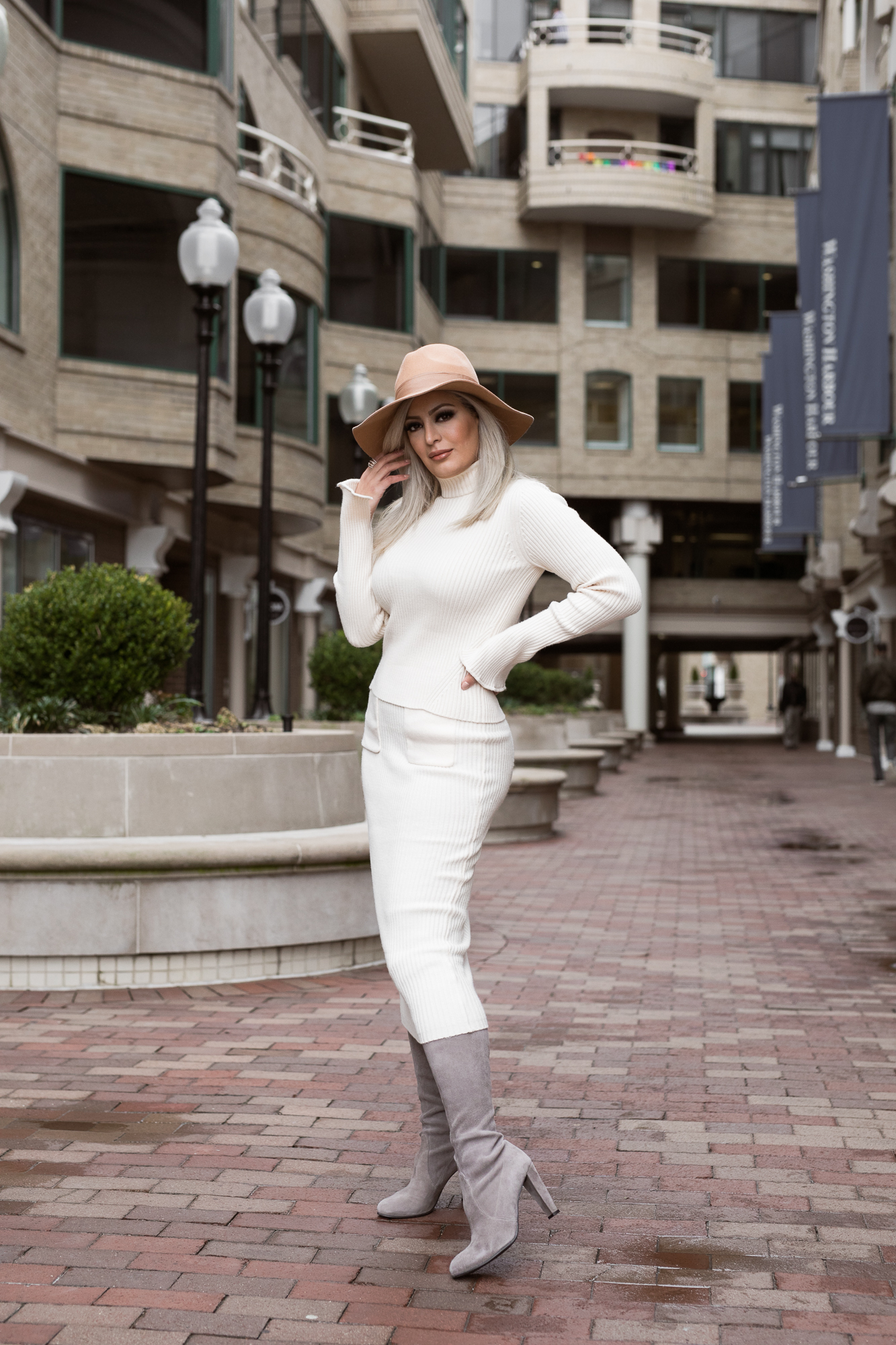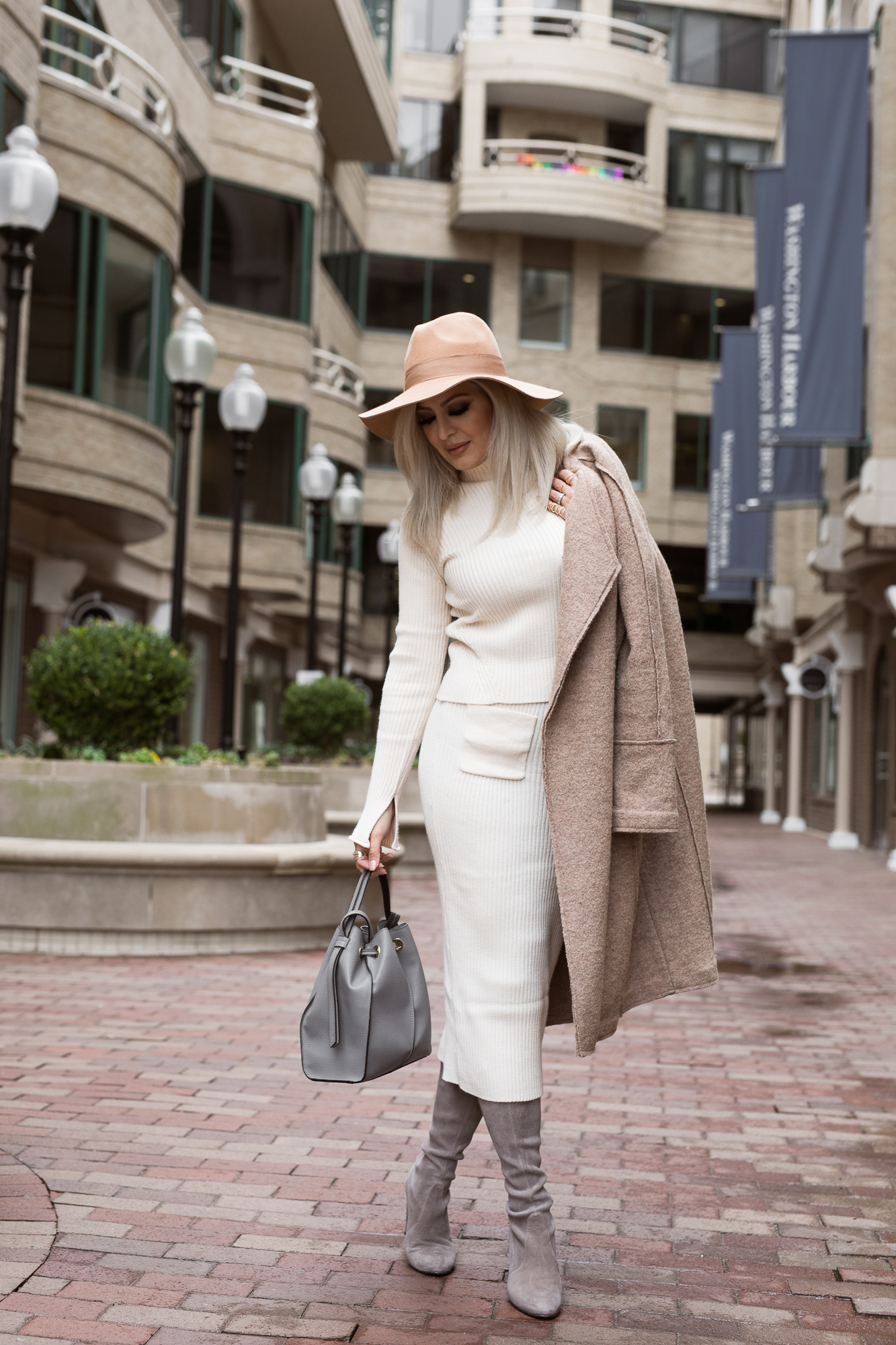 So since this is my first blog post ever, bear with me. I'm not much of a writer and I don't want to pretend I am, so going to keep it focused on fashion, styling, and trying to look your best at all times. The key is to wear with confidence. Own it, girl!
One of my favorite trends that I love and wear every season has been mixing and matching neutral colors of different fabrics and textures. Especially in the fall and winter when you can layer your neutrals to get a beautiful look. Layering various grays and tans can add necessary depth to your look by creating contrast.
The above matching sweater and ribbed skirt that I purchased from ZARA last year have been some of my favorites. The over the knee boots are Stuart Weitzman.  Gray boots are a must have in every woman's wardrobe because you can very easily style them with anything, even a simple sweater and a pair of jeans will still look perfect.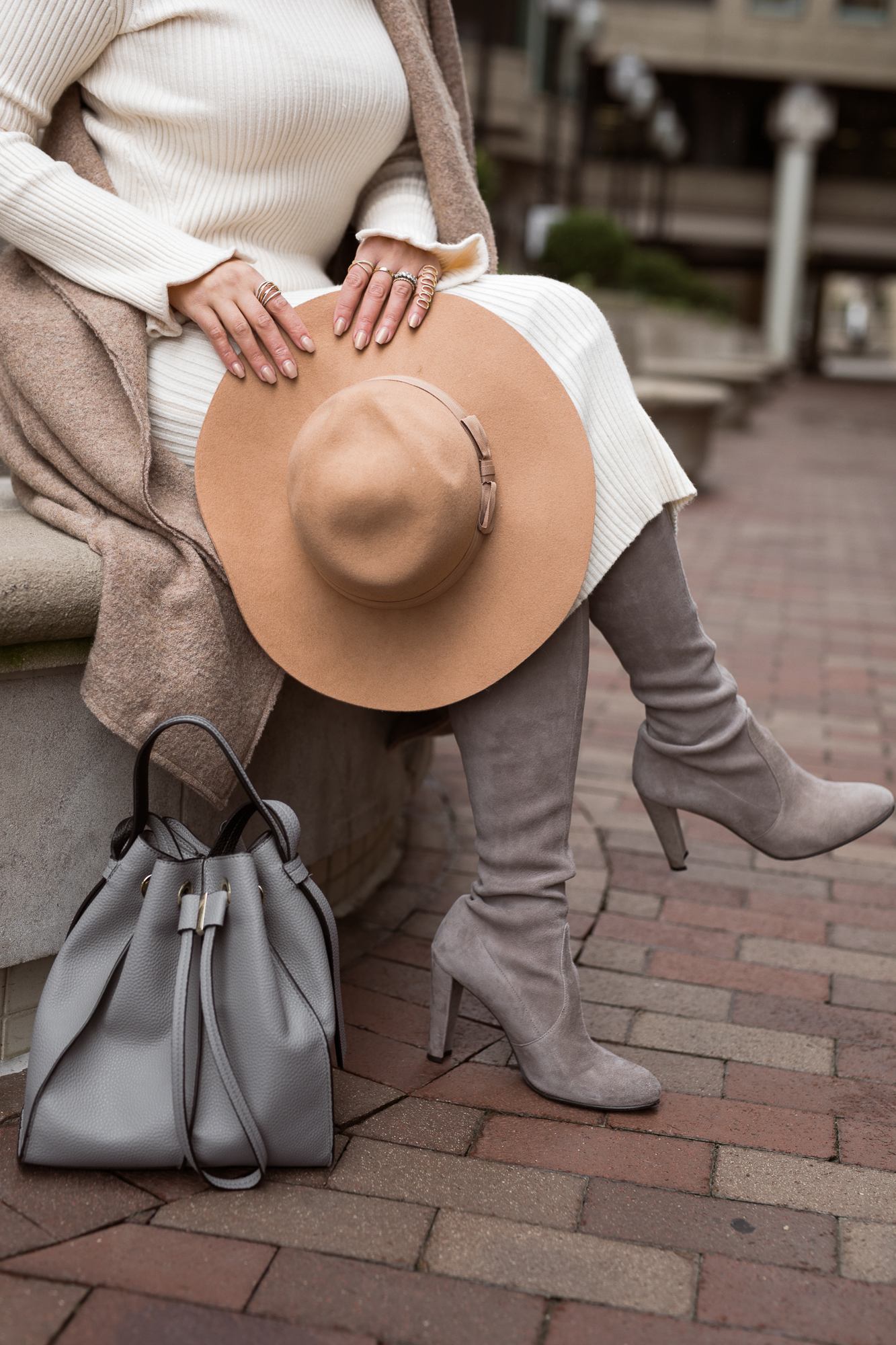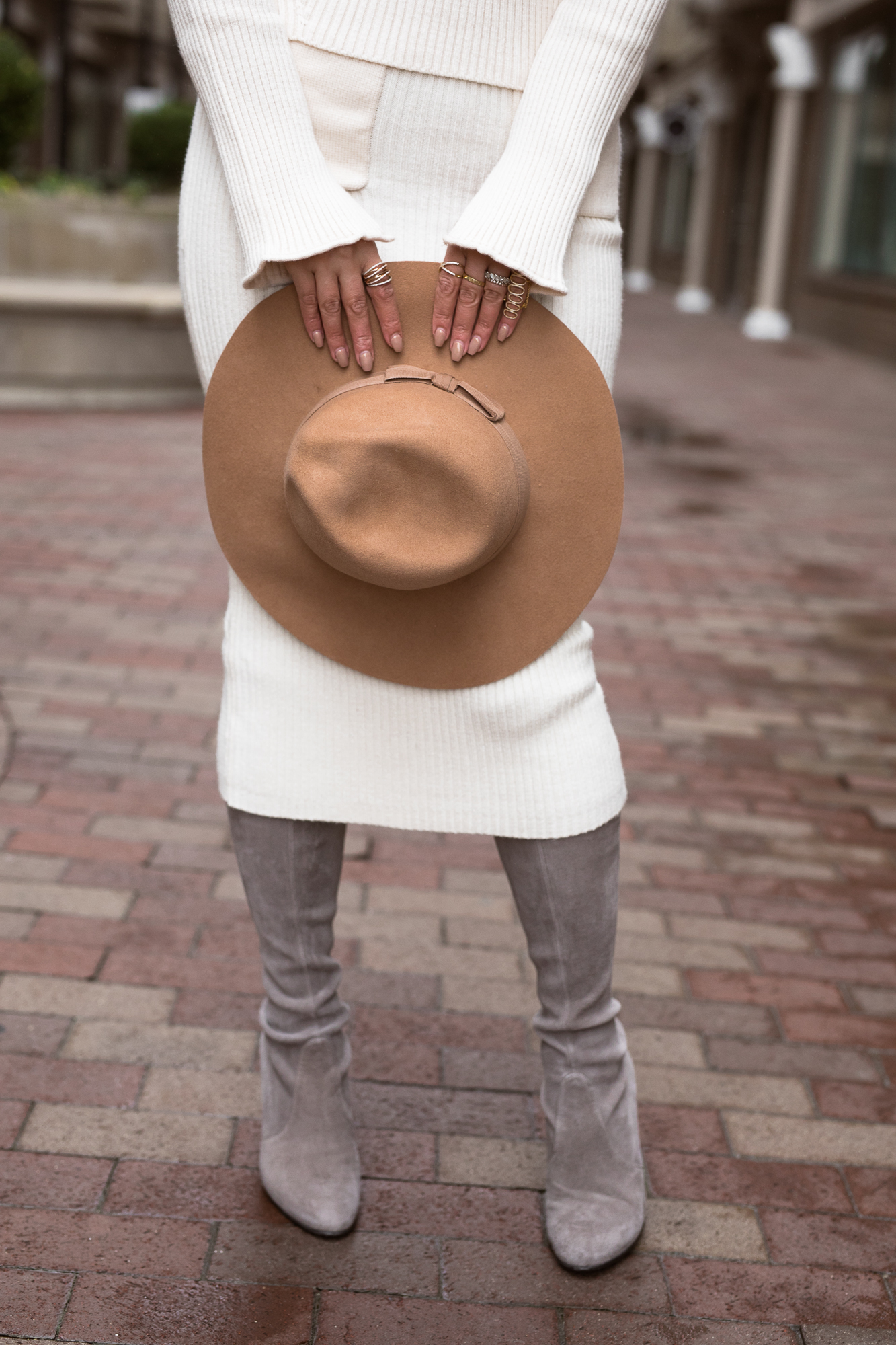 Neutrals are colors that can go with anything in a women's wardrobe. We all love them, we all have them, and of course we all want them. You can style these colors in any season.
What are neutral colors? They are your whites, beige, ivory, grays, taupe and all the different shades these colors have. You can mix and match them easily for any occasion. I'm also planning to fill my spring wardrobe with neutrals as well.
Another thing I always keep in mind is comfort as running around with my toddler is not as easy you think (you moms out there know what I'm talking about). I try to keep my outfits as comfy as possible, so while this outfit is chic, it's also super comfy.
ADD ACCESSORIES…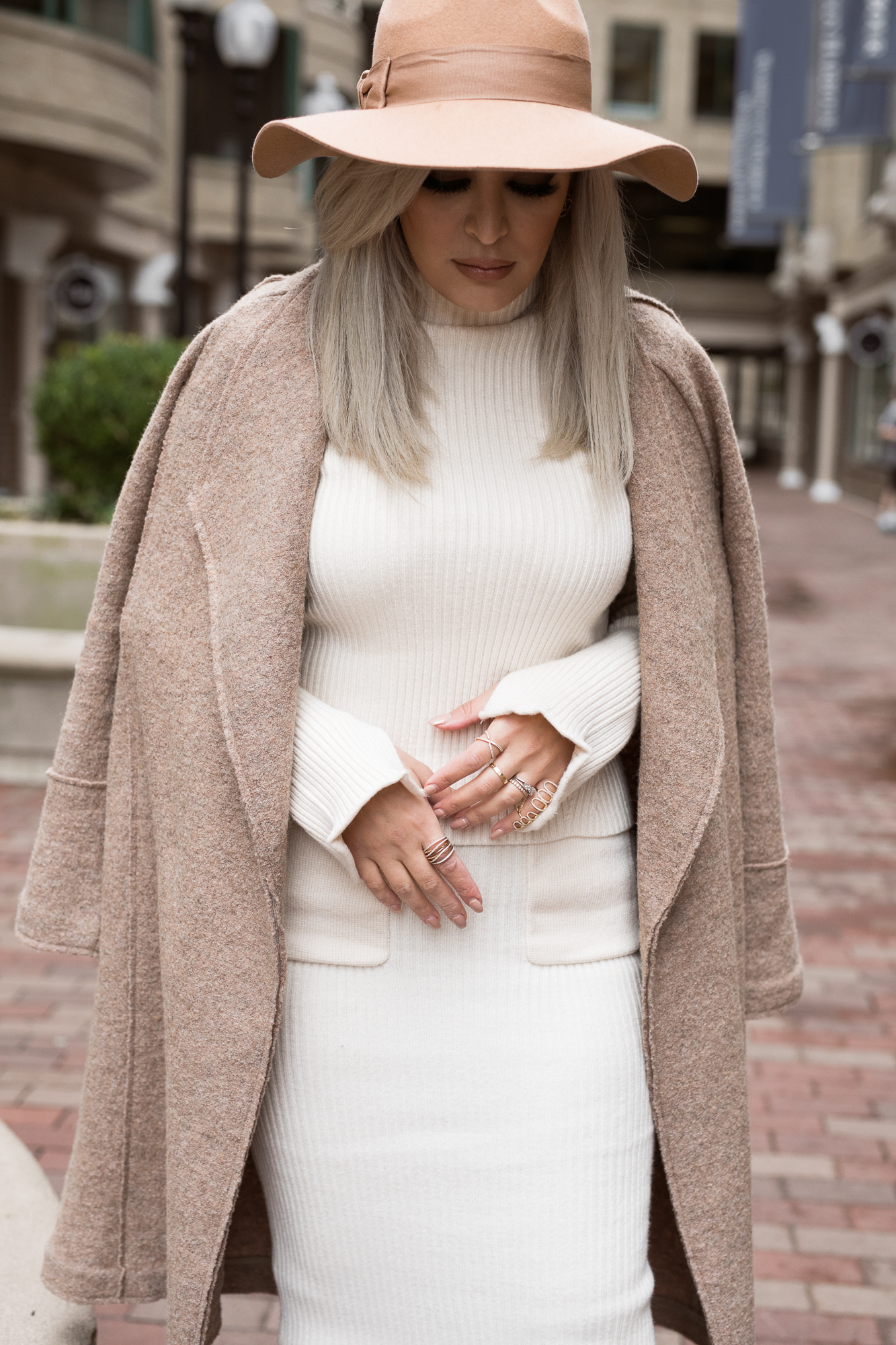 Accessorizing your outfits with scarfs, hats, gloves, and maybe an oversize coat is the key to getting the look right. The cool thing about neutrals is even your accessories can be different neutral colors.
These colors have been a big hit as seen this past fall/winter from the runway to the streets. If you haven't worn them, make sure you give them a try.
Shop the Look