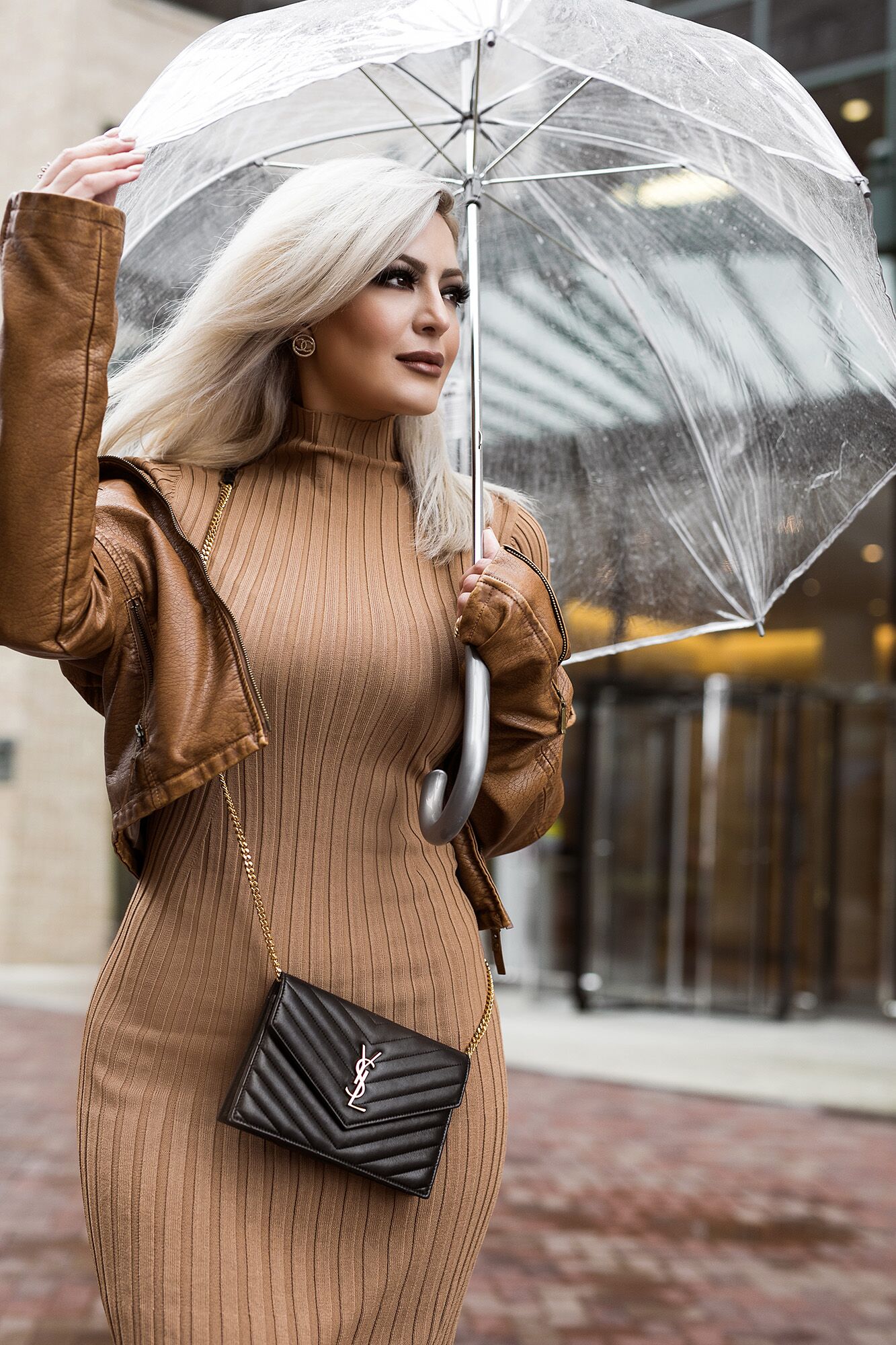 If you've been following me on Instagram this past season you probably already know how much I've been obsessing over wearing BROWN. I haven't always been a big fan of this color but it has slowly worked its way into my wardrobe.
As I've written in my previous posts, since starting my Instagram I've been much more open to trying different trends but I also know that not every trend is for me or for my body type and even though I want to give them all a try, sometimes I have to stop myself from making that mistake. Happy to report this was not one of those times, yay!
RIBBED DRESSES
I have always loved ribbed dresses because of the way they hug my body and give me confidence.
I own my favorite ribbed dress in three colors. After wearing the heck out of the first one I bought, (which if you know me, you would probably guess it was black and you'd be right) I decided maybe it's time to add more of them to my closet. So I went with this perfect mocha color, how pretty is this color ladies?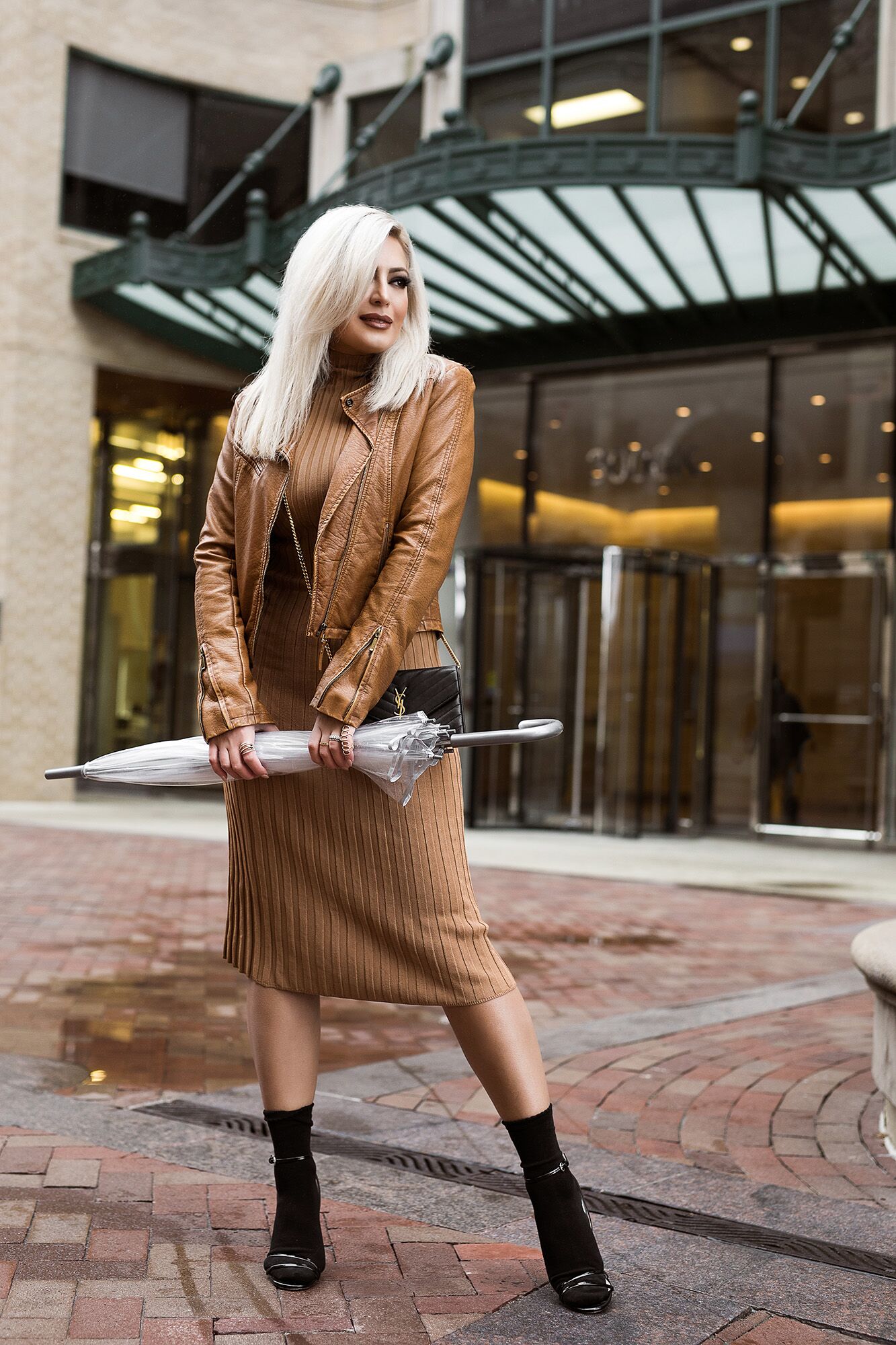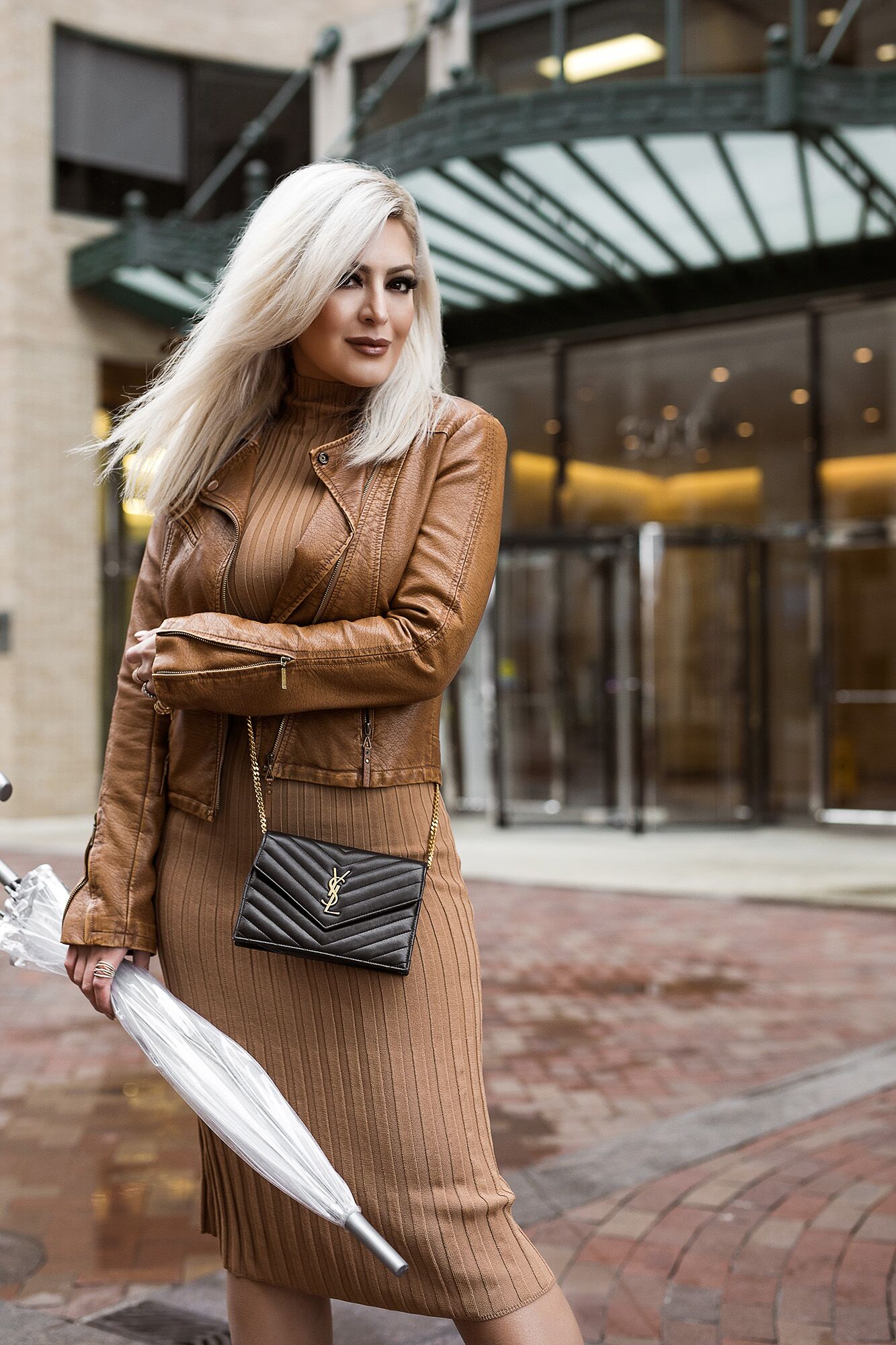 Every woman needs a ribbed dress in her wardrobe, so easy to style. You can easily wear a blazer over it, a vest, or simply just the dress and still look fab. Wear it with a flat pair of boots or like me style it with a pair of sandals and if its cold out wear those sandals with socks! I know wearing sandals and socks is not everyone's forte but give it a try. Over this past fall and winter I had been seeing this trend a lot and so I gave it shot and while so many women liked to wear their sandals with thin sheer socks I decided to add some wool socks, not only because it was freezing on the day I had this shoot scheduled but because sometimes you have to try things your way. Be a creator and use your creativity every way to make it look pretty.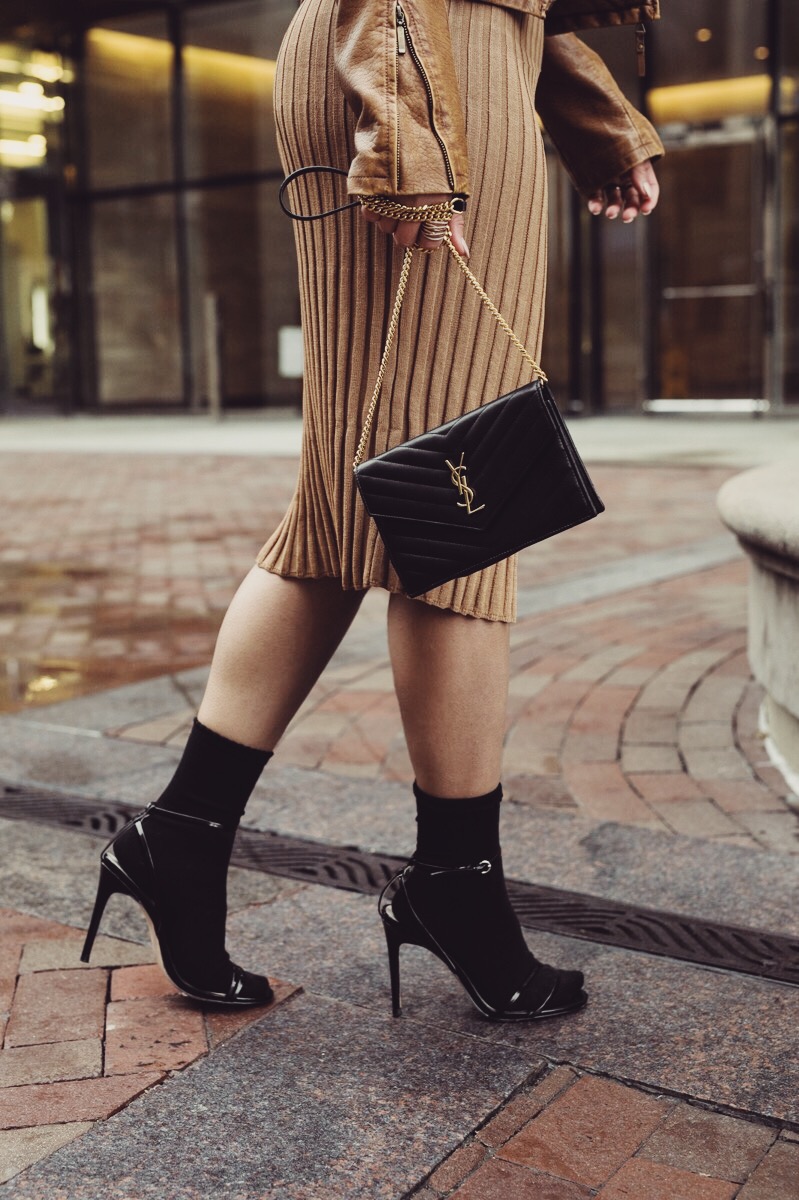 MONOCHROMATIC LOOKS
Monochromatic, when applied to fashion, means dressing in one color from head to toe or using different shades or variances of one color to make an outfit. Perhaps this is basic kindergartener level style information to you fashionistas, but the rest of us had to find out on good ole Google. The cool thing is wearing the same shade from head to toe could be much simpler than mixing patterns or trying color-blocking (which we'll explore in a later blog post).
Lately I've been getting many compliments on my monochrome outfits which have been a mix of old and new purchases. So just look into your wardrobe, you might not need to buy anything at all to achieve this chic look.…..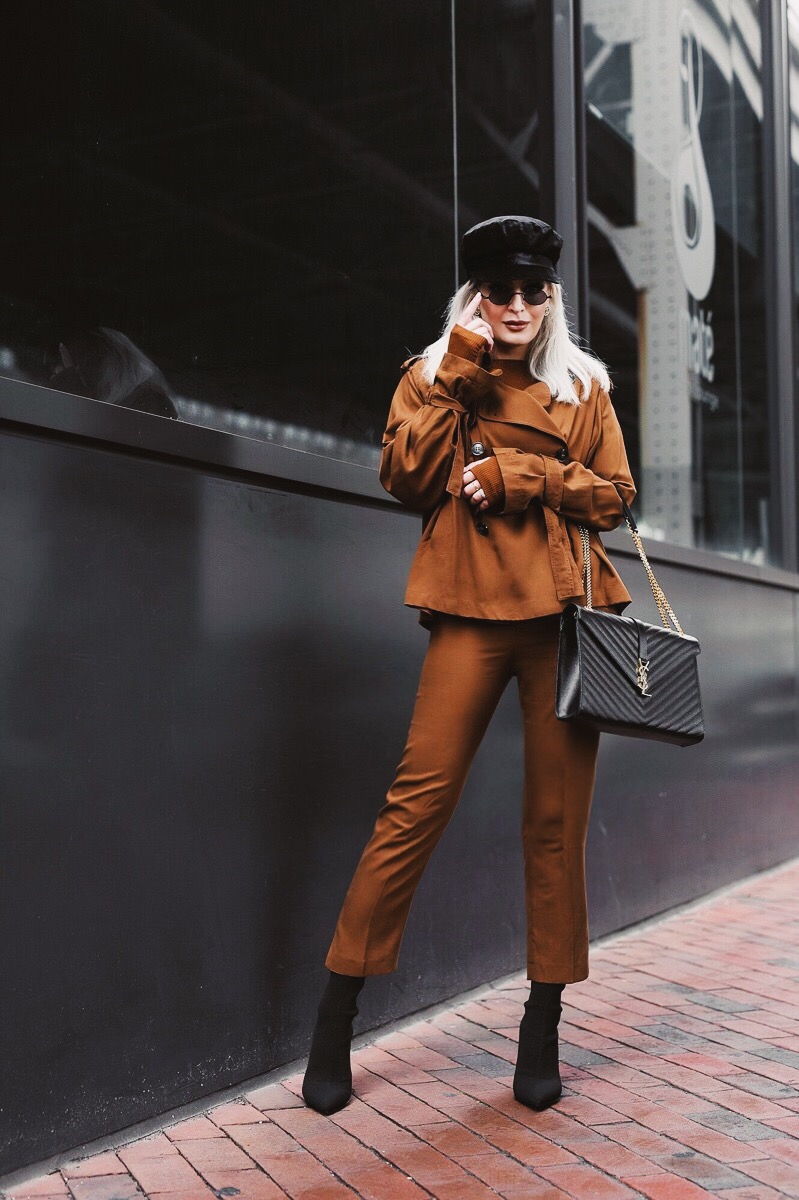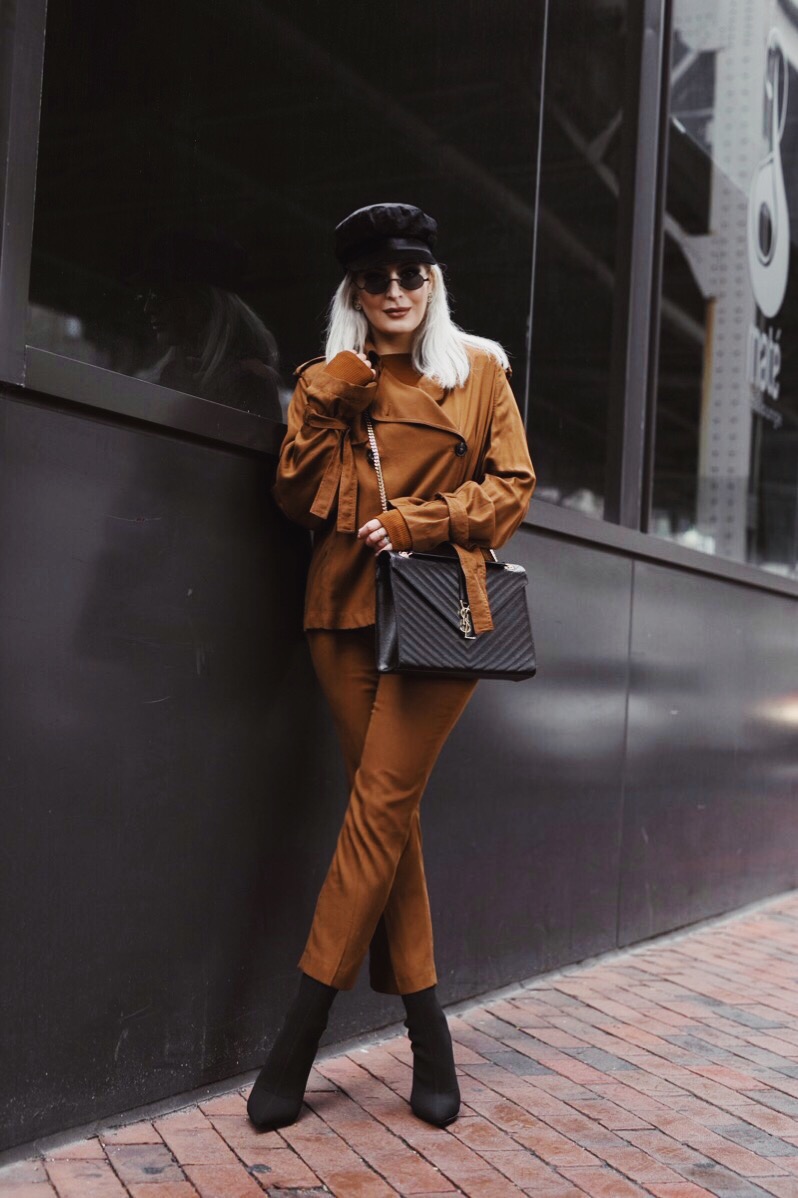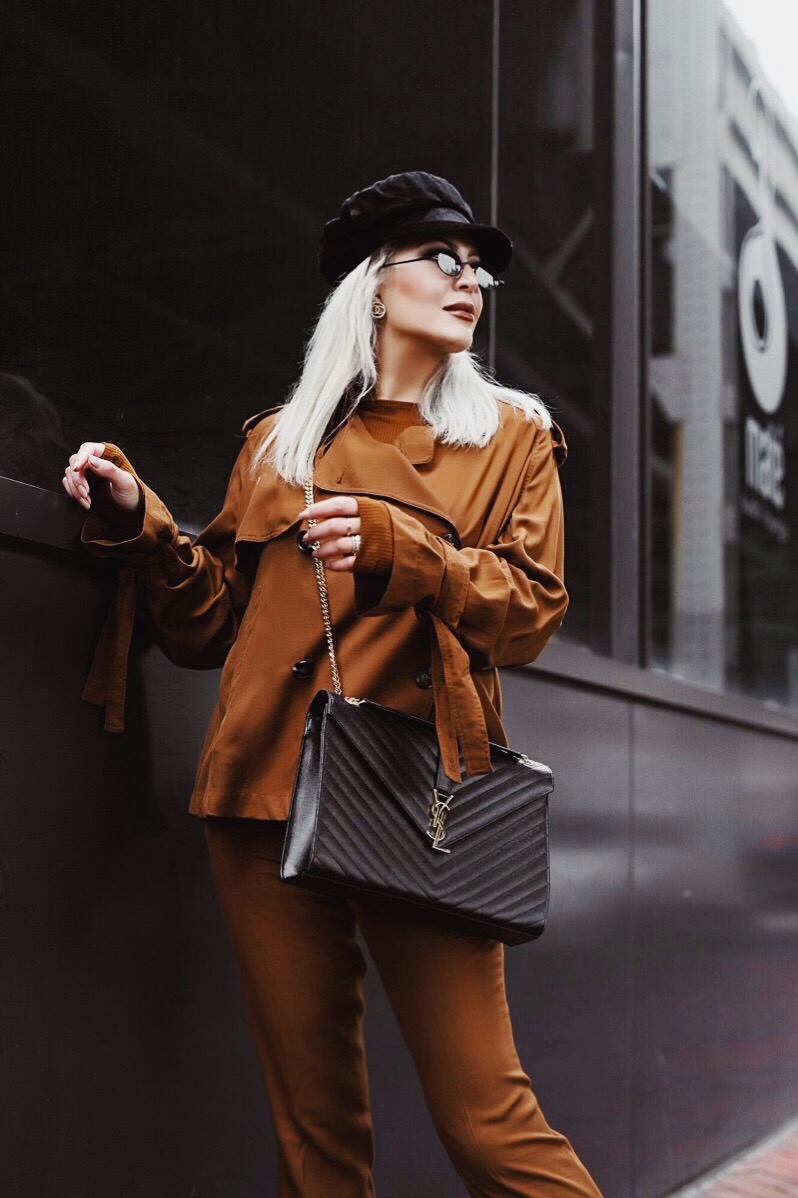 Wearing multiple layers of the same color but different textures will add depth which allows you to hide certain parts of your body as well. We all have different body shapes and features we love or hate so it's important we use whatever tricks are available to highlight our favorites and hide our not so favorites. Layering will always look the best with this trend.
The matching jacket and pants that I'm wearing in the pictures above is one of my favorite recent outfits. Not only, because of the color but the comfort as well. I can easily match them with any type of shoe; I have worn them with flats, ankle boots, heels, or even black sneakers and it still looks very put together.
SHOP THE LOOK