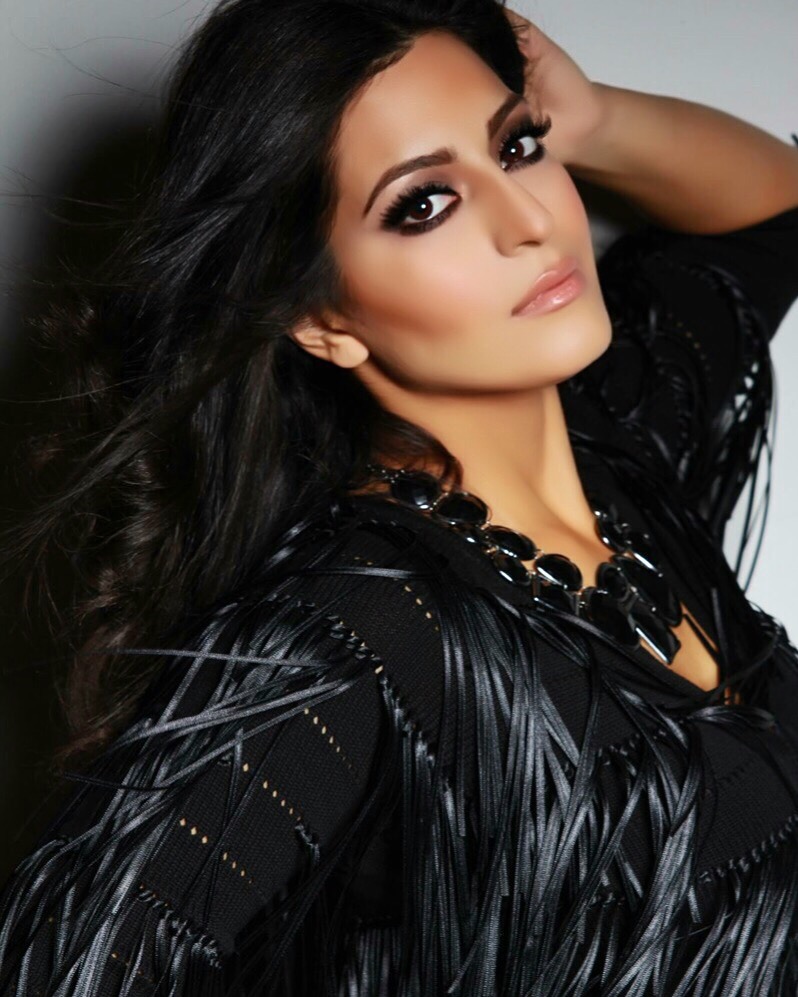 What color do you like? For years it's been a question I've asked myself every time I walked into a hair salon. Like many of you out there I couldn't make up my mind and could never stick with the same color. I always felt I needed change and I needed it fast to feel or look young again, haha. I've tried many different colors from jet black, to pink highlights in high school that my father didn't approve of but I did it anyways, to a warm tone of brown. I later added caramel highlights to the warm brown, then went completely platinum blonde, and then back to dark brown all in very short amount of time, crazy, I know.
Around each time I gave birth I would go dark again because I wasn't able to maintain the upkeep by going to the salon every six weeks. However as the boys got older and I had more free time, I knew it was time to make some drastic changes and I wasn't going to stop till I achieved the look I wanted. First I started by getting highlights on my dark brown hair. It was kind of an awkward stage where I wasn't brown or blonde and just somewhere in between. Playing around with highlights was one of the fun stages so I kept going back for more and more and more and it was exciting. Especially when I curled them which made the highlights pop. Just as a side note, I normally straighten my hair when I have only one shade of color.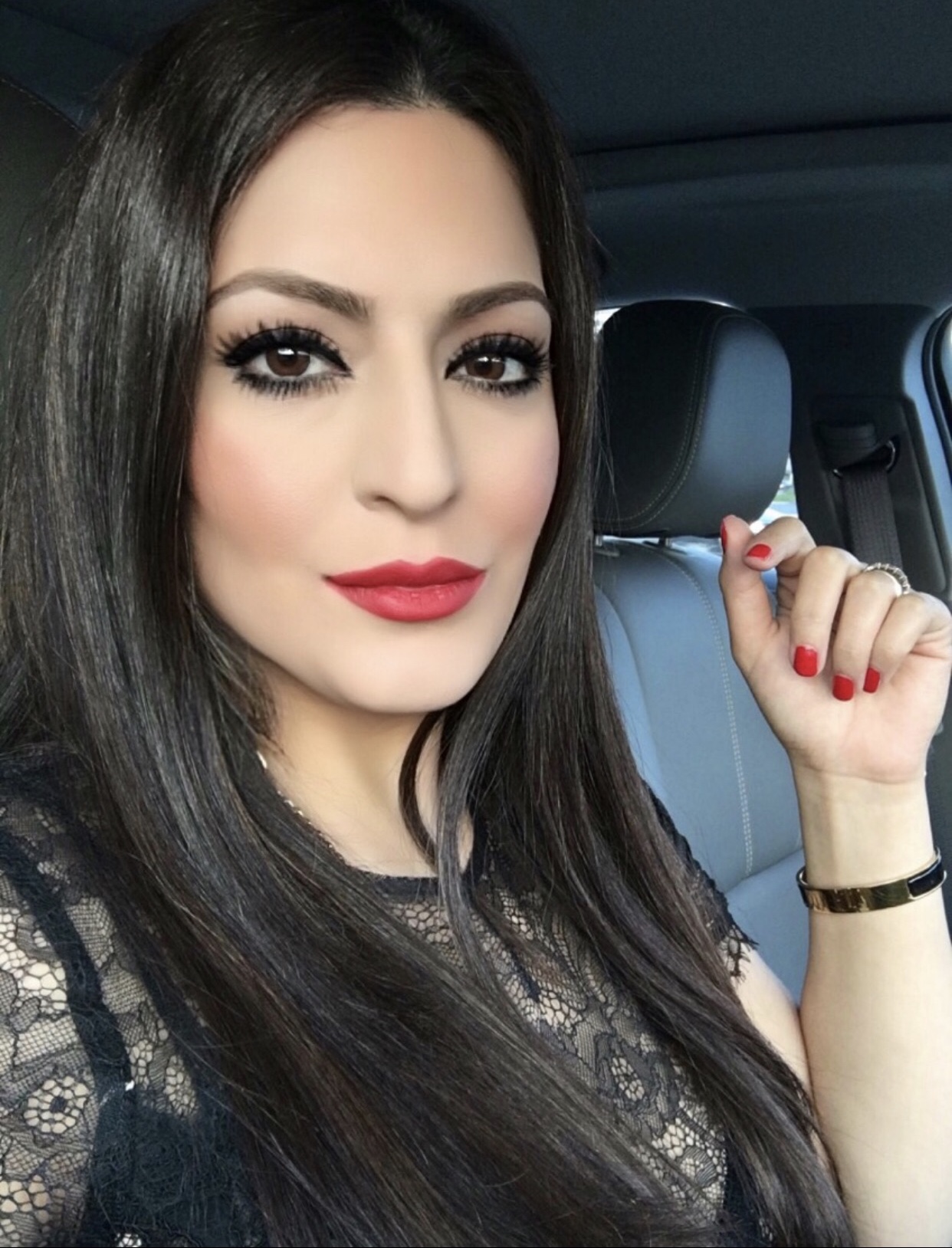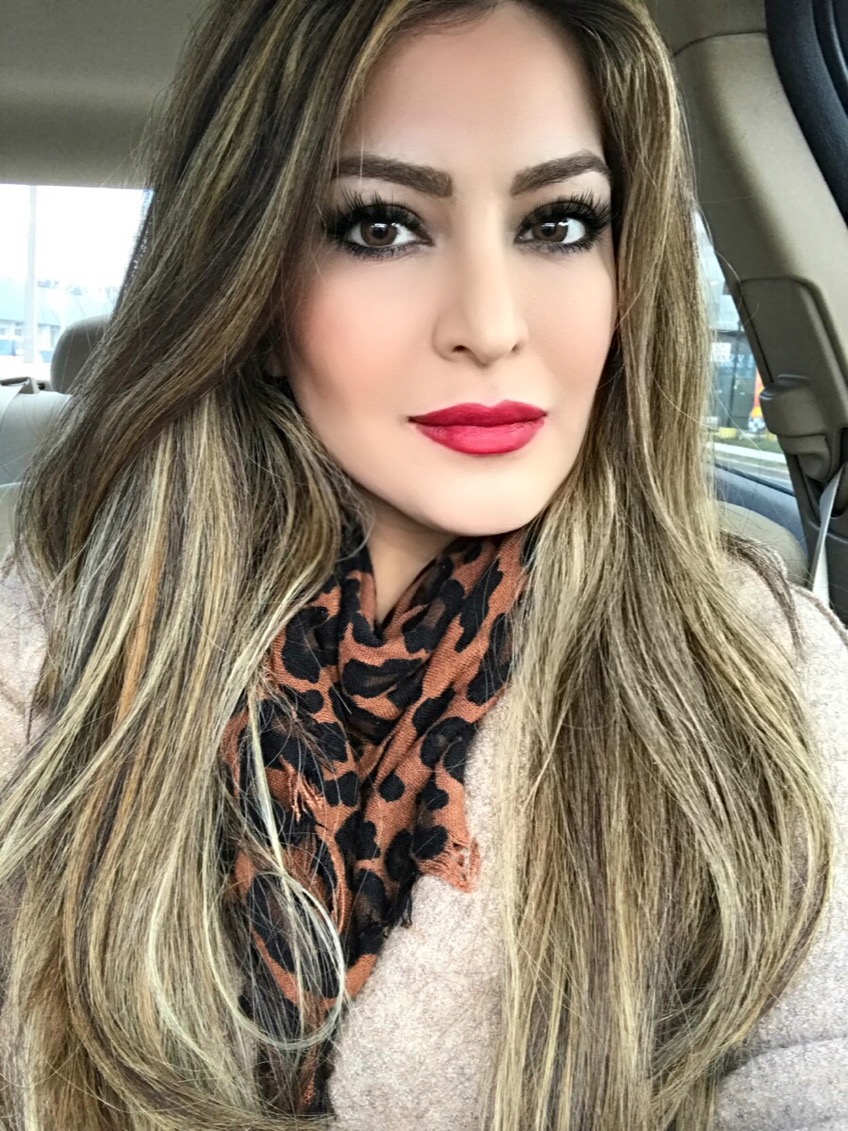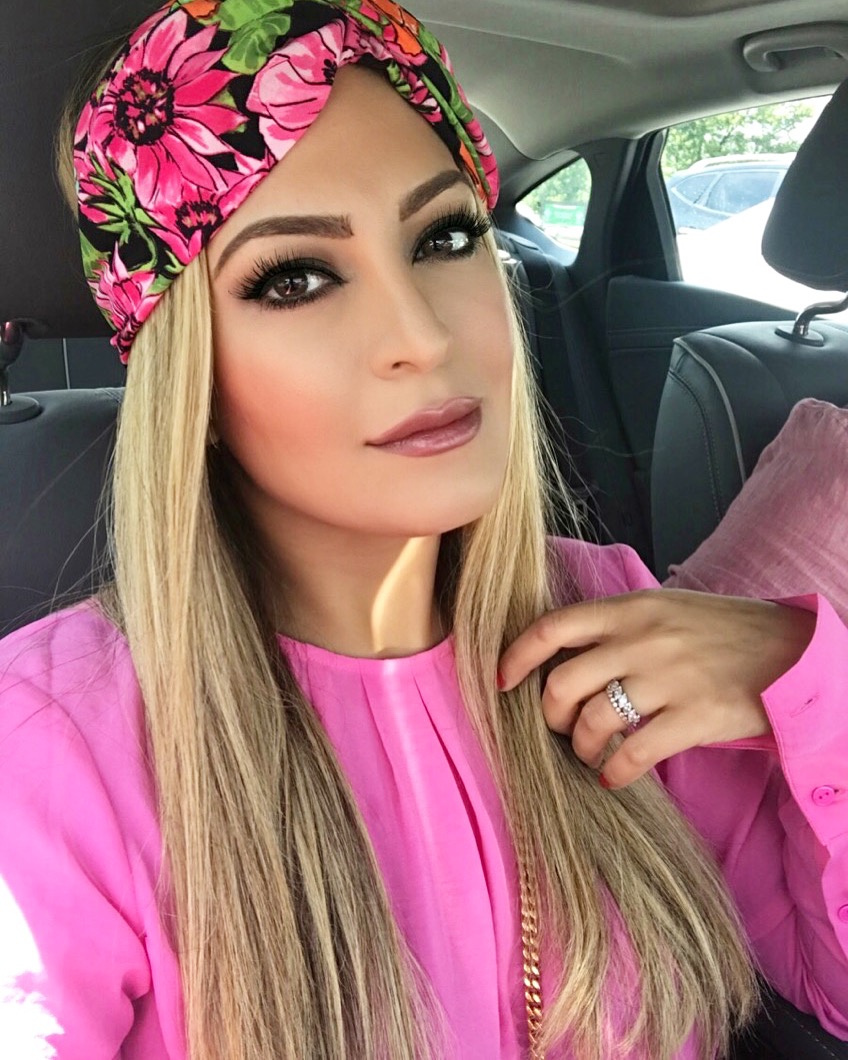 I always felt I looked the youngest as a brunette but something just wasn't right.  For me, at this stage in my life, it was just more fun being blonde. But getting the right type of blonde wasn't always easy and not everyone can make that happen for you right away.
I searched and searched and found the perfect hairstylist that could transform me to a Gwen Stefani blonde in one day. Every stylist has a different technique but at Be Scene Studios, where I go, the stylists have been doing this for years and not only are they using the best techniques but when it came to chemicals and colors they used the best brands as well.
So yes, I FINALLY went totally blonde. I was as blonde as Gwen Stefani and Bebe Rehxa and will never go dark again 😉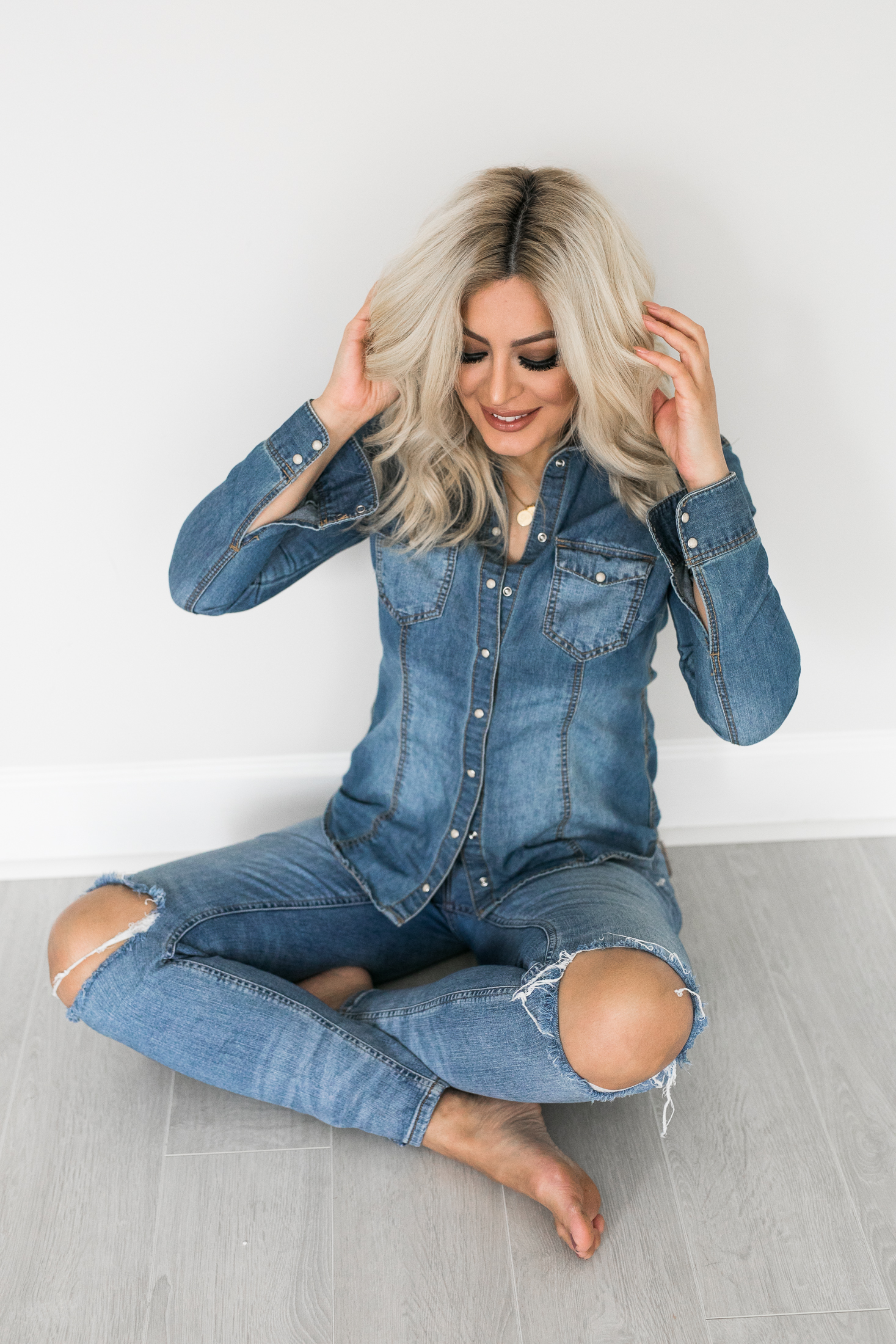 What's fun is when you're blonde you can easily make a quick change by playing around with different toners. I have days I want to go pearl white and I have days I want to go to a darker ash and still be in the blonde family.
Blonde hair is my comfort zone and gives me both power and confidence at the same time. I think I've tried most colors, except for RED. I wonder what I'd look like with red hair. Perhaps one day in a very faraway future I'll try it. When was the last time you changed your hair color? We women like change and when we want to try something new, what's easier than changing your hair color?
Blonde Maintenance
The saying "blondes have more fun" is true (at least in my humble hair opinion), we do have it rough when it comes to maintenance though, especially during seasonal changes.
People always ask me if I get more attention, and the answer is a definite YES!
When I started my experience as a platinum blonde woman I was always asked my know-how from masks to different type of shampoos and conditioners. One of my all-time favorite shampoos and hair masks I use is the B3 BRAZILIAN BOND BUILDER. The best treatment time is right after a shower while your hair is still wet.
MoroccanOil and Smoothing Super Skinny Serum by Paul Mitchell have been my life savers or should I say hair savers. Not only smells good but also make my hair so silky and smooth. Make sure to put a good amount of oils and hair treatments before you dry those blonde hairs ladies.
When I see a perfect blonde hair I know how many hours the owner has spent in the hair salon or studio, how expensive it could be, and how much it takes to keep it that way, IT'S ALMOST A FULL TIME JOB.
Yokii from Be Scene Studios created my perfect platinum blonde look. It took me 7 hours on my first time going there and I walked out being blonder than Marilyn Monroe.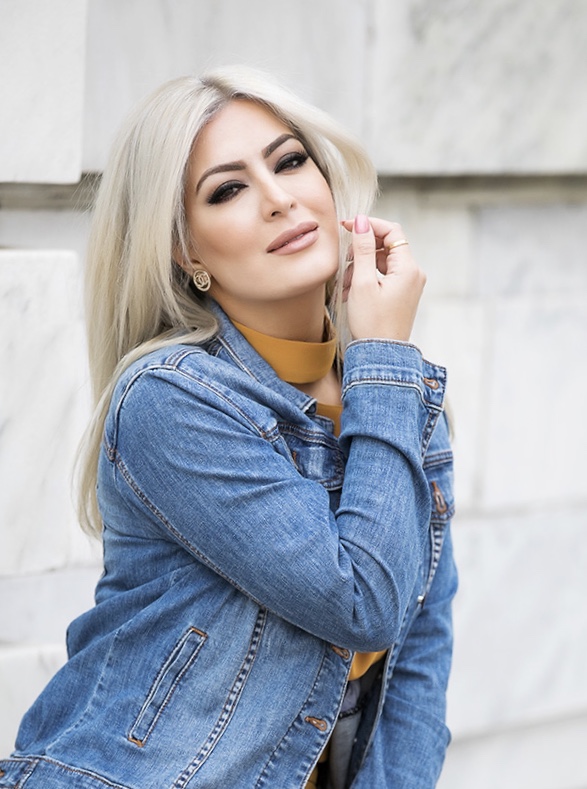 Just keep in mind that if you have blonde hair, and I mean platinum, washing your hair every day is the worst thing you can do, especially right after you go blonde. I don't wash my hair for the first 6-7 days when I get my hair done.
Here are some other affordable products and hair masks I use from Amazon. I get them monthly and can't live without them, hopefully your pretty blonde hair will enjoy them.
Stay blonde beauties…